Create your Web64 account
Try our suite of products free for 30 days!
---
StoryBoard: Leaderboards of trending stories in social media
Discover today's top stories in social media, search the news archive, compare news sites and see how the media landscape changes over time.
Storyboard.news is the leading tool for monitoring what news articles are shared in social media for a country.
Try StoryBoard for free
or find out more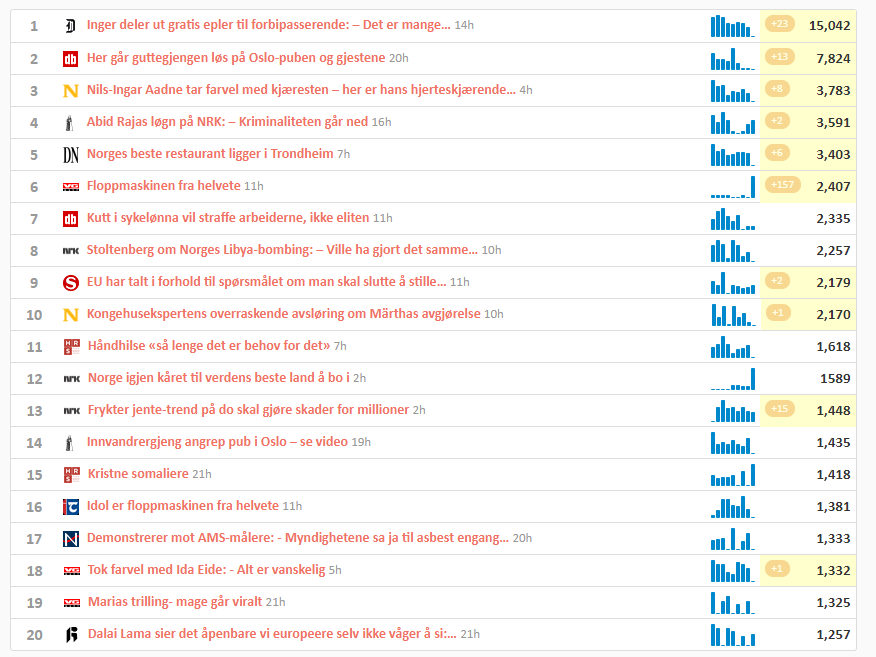 DashBoard
Real-time dashboards of what is trending in the main online platforms in your country.
DataBoard - Media monitoring
Find deeper insights into what content is published, shared and where it is being shared from.
DataBoard is a media monitoring tool allowing you set up alerts for when content is published or is trending, see leaderboard of most shared PDF documents, search the archive and much more.
DataBoard is currently only available for Norway.
Try DataBoard for free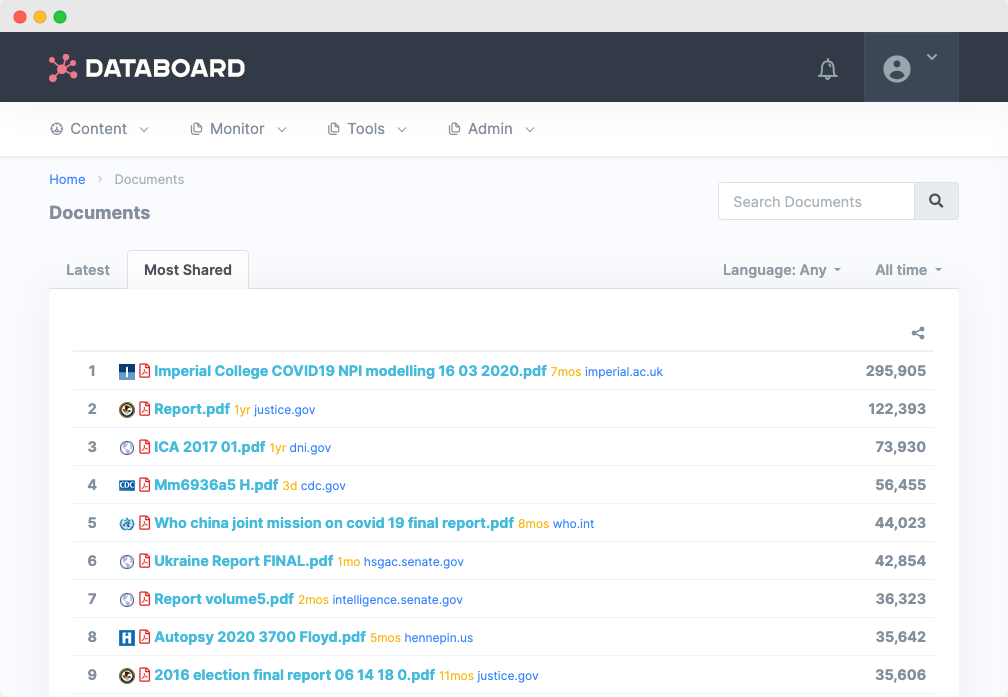 StoryBoard mobile app
now avalable!
Stay up to date on the today's top and currently trending news when you are on the move.
Customize the leaderboards to show news from the news sites you like.
Download StoryBoard for Android »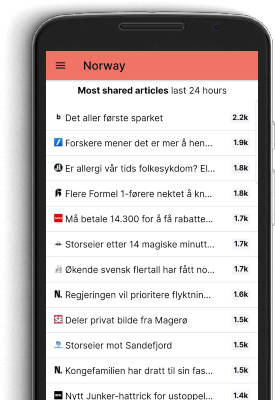 The right tool for the job
Find out how our tools are relevant for your job.
Journalists

Follow in real-time how your own stories are doing in social media. Discover trending opinion pieces or local news stories that your publications should also cover.

---

Data journalists can use our vast data archive to find interesting topics to write about.

Media Analysts

Monitor how your publication is performing in social media month by month, and compare your publication with your competitors.

---

Analyze what type of stories are often shared the most and how this has changed over the years.

Political Advisors

Get a daily overview of what topics are engaging the public.

---

See historical social media engagement for important topics to spot new trends in opinion.

Researchers

Analyze our archive of millions of articles to find changes in media consumption and public opinion.

---
Pricing
You have full access during the 14-day trial period.
Contact us to find out about pricing and team discounts.
" Storyboard has been a very helpful tool in several of our research projects involving the monitorization of social networks, and in our investigation into the spread of 'fake news'. "

" Storyboard has been a useful tool to track users' social media engagement with specific articles and websites in several of my research projects. "

" Storyboard's search features are vital in our research on SoMe engagement. We also use the tool for live monitoring. "
Find out about latest product updates!
Free Product Walkthrough
Contact us to set up a free video-meeting where we take a full walkthrough of all the products and features.
Contact us