Leaderboards
Our real-time leaderboards of most shared news stories shows you what content is engaging the public right now.
View demo »
Share trends
Google-trends like sharing history

Competitor analysis
Compare your site with others to see historical engagement statistics.
Article statistics
Detailed sharing statistics for individual articles
View sharing history and social media posts for an article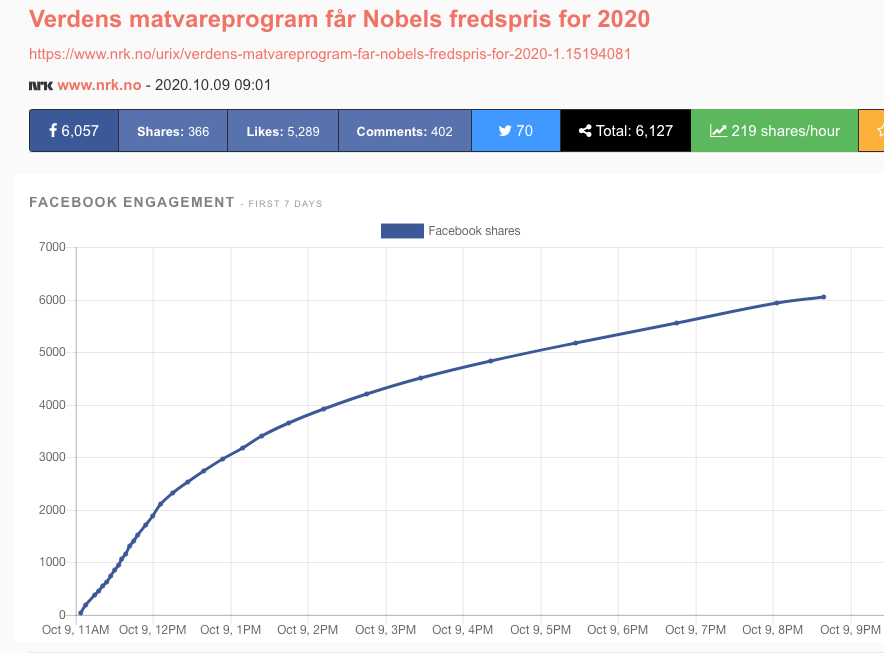 Dashboards
Real-time dashboard of what is trending in your country in the main online platforms.
Visit Dashboard »